---
All the news that's fit to print and then some.
---
June 13, 1998

| | | |
| --- | --- | --- |
| | Minutes of the Meeting | |
A beautiful winding ride through Wendell, with a potluck at the end! The El Niño rains once again spoiled plans. We had a good showing for the potluck. Twenty-three (sick of being stuck indoors) bikers came bearing lots of food. We had all day to prepare...

President for the day: Jerry Weinstein graciously took over the gavel as Jack Fitz-Gibbon had other commitments. Good job Jerry! No controversies took place.

Treasurer's report: Another missing link. Al and Marion are bicycling in Alaska. Hopefully with their own money.

Old business: minutes approved from last meeting.

New business: Water bottles. Discussion on bottles for our club century. Unanimously approved the purchase of bottles to be given to each paying bicyclist participating in the century [maybe next year, they're not here yet - 9/19/98]. Lively debate ensued regarding the bottle's colors. Once again, the teal enthusiast(s) ruled. TEAL RULES! (clear bottles, white caps, and teal ink).

Club Century: September 20th. Mark your calendars. We need volunteers!

Granite State Century: September 27th.

Ride Schedule: Filled up July, August and September. If you have a ride you would like to lead, let Sally Peters know.

Respectfully submitted,
Pat Vinskey

RIDES

June 28 - HILL & DALE - There were 24 riders who came out to enjoy the beautiful day and ride. Again this year, Bill Cosby was not home to greet us. He must receive a copy of our schedule.
The pace was fast as most riders were back around 1:00 pm. Hope to change part of the route next year. -- Walt

July 12 - ICE CREAM RIDE - (The scheduled coordinators, Beth and Pete Sutch, were unable to lead the ride due to the illness and subsequent death of Beth's father, which necessitated an unscheduled trip to Florida for them. Our thoughts and sympathy were with Beth at this critical time.) There were 25 riders.
The Ice Cream Ride was jointly led this year by Pat Vinskey and Joyce & Fred Morris. Fred led 25 riders off to a dubious start (left out of the Williamsburg General Store parking lot headed towards Ashfield) until Pat put us on the "right" track toward Haydenville and Whately. It was a beautiful day for riding as we rolled up to the General Store on the corner of Rts. 5 & 10 and Rt. 116 for our first refreshment (we'd been advised at the start that Yankee Candle, the traditional first stop, no longer serves ice cream). There were few sitings of cyclists hunkering over ice cream at this stop before noon.
After munching and schmoozing, we headed off toward the wind tunnel and flat track of Rt. 47 toward Herrolds in Northampton. Two rider-rabbits (Brain and John F.) set the pace for the peloton who hounded, but alas, could not reel them in.
All appeared to indulge in some form of Herrold's ice cream before taking off on the last leg of our ride back to Williamsburg. The group was divided as to the best route (unfamiliar back road or frontal assault on Rt. 9), but all found their way to the last ice cream stop. Good Ride!
| | | |
| --- | --- | --- |
| | - 60 - | |
July 26 - AL SHANE'S 60th BIRTHDAY RIDE - THE WAY TO WENDELL - There were 18 riders. It was a perfect day, sunny but not too warm. Our first stop was the popular Village Co-op in Moore's Corner (Leverett) for a regroup (and early lunch for some). The designated lunch stop was the Wendell Country Store. The route continued to Farley Road for a long down hill on a newly paved road! At Rt. 63, Al and I split to go home and prepare for the party. The rest of the group continued en route. "Back at the ranch" we enjoyed watermelon, grapes, black pea chips, salsa, unshelled peanuts, and a devil's food cake with chocolate frosting (Al likes chocolate) trimmed with two candles in the shape of a 6 and a 0 and further adorned with little plastic bicyclists. Marion made the cake with the help of Betty Crocker (the frosting came out of can). Both frozen yogurt and ice cream were available, plus a variety of beverages. Joyce and Fred were later than most but arrived with a birthday balloon tied to a package of Martha's Vineyard pasta and a bicyclist. Al enjoyed his day and I hope everyone else did. --Marion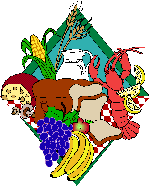 Aug. 2 - AROUND POCUMTUCK AND POTLUCK PICNIC - I don't have the count but there was a large group, as might be expected when there is food. The day was warm and sunny. The ride followed the long Pocumtuck loop (42 miles). I'd like to suggest that instead of biking up Rt. 63 and turning on Plumtrees Road, we turn on Cowls Road, like Al and I did, which avoids the rough gravel road. Everyone regrouped on the grassy slope near the picnic area and restrooms rather than at the Deerfield Inn, which is an improvement.
The picnic was truly an extravaganza. How come there are always more people on the picnic than on the ride? Silly question. A small contingent had gone on the Cyclonauts' ride.
We were glad to see Jill at the picnic. How many people knew that she was leaving to work on an Indian reservation in Arizona within a few days? We shall miss her. -- Marion
---

Aug. 7-9 - EASTERN TANDEM RALLY 98, Fitchburg, MA The Freewheelers were well represented at ETR, which was held at a posh hotel/motel this year instead of at a college. I heard no complaints about rooms with baths, a swimming pool, cocktail lounge, etc. Our New York State contingent, Janice and John, attended but not Larry and Marie from eastern Mass.
We had a great picnic at Mt. Wachusett Ski Area on Saturday. Some of the Freewheelers biked up to the top of the mountain, some took the chair lift, and some skipped it altogether. Sunday was an indoor picnic at the hotel. We all agreed the bicycling is much better in the Pioneer Valley.
Al and I had bicycled to Fitchburg on Friday and left Sunday after breakfast to bicycle back. We never made it. A flat front tire threw us onto the pavement and an ambulance took us to the hospital. An x-ray showed I had fractured the head of my left humerus in three places; and take it from me, that's not humorous. It's painful. It's not only painful, it's frustrating - and depressing, but it could have been worse. Luckily, Al escaped injury. After four weeks, I'm out of the sling and having physical therapy. In another four weeks, maybe three, I hope to be back on the tandem. I have pain and limited motion but I'm healing and progressing. This, too, shall pass. -- Marion
---
Aug. 30 - COMMON TO COMMON Only 11 riders this year but there was a competing ride. However, I received no report on the other ride so I don't know how many that drew. And again this year, there was competition for the ride start. Petersham's [pronounced "peters - ham"] Old Home Day won. Al directed the riders to the school parking lot while Jerry handled the ride release form. I stayed home with my broken shoulder (lousy company). We'll either have to avoid this weekend, or better yet, make the school parking lot the official ride start.
The day started out cloudy, but became sunny in the afternoon. I wish I could have done this beautiful ride. Al designed this ride especially for my book. We tried it out on Jerry. He loved it. He introduced it to several other Freewheelers, they loved it. It has become a classic. It's Ride No. 3, pages 27-32. Try it; you'll like it. --Marion
Announcing
BICYCLING THE PIONEER VALLEY ... and Beyond. 28 Scenic Road Tours in the Connecticut River Valley Region of Western Massachusetts ... by Marion Gorham ... Published by New England Cartographics, North Amherst, MA ... 1998

It's out - finally! Check the bookstores, bike shops, EMS and Hastings. Come to a presentation and book signing by Marion sponsored by the BOOK LINK in Thornes Market in Northampton, October 8th at 7:30 PM in the third floor gallery and function room. You'll recognize some of the rides, some will be variations, and some will be new. Despite the subtitle or description, some rides leave western Massachusetts. Alternative routes increase the ride possibilities far beyond 28. Be sure to read the acknowledgements and introduction.