---
All the news that's fit to print and then some.
---
Work to live, live to bike, bike to work.
President's Message

HAPPY NEW YEAR TO ALL!!!
We have another new year of bicycle riding upon us, and I, like you, am looking forward to the open road and warmer weather. However, we are all going to have to take precautions against the potholes and sand piles that seem to be everywhere.
I want to thank the club for the support and vote into office. The FHF is a great club. I look forward to working with all club members to make this year a success.
If any of you have an idea to share, a new ride to suggest, just give a call, or better yet, e-mail me.
Hope to see you all at the first scheduled ride [April 1st '01].
Suzanne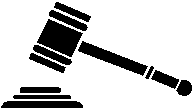 ---
WINTER ACTIVITIES
Although there were no scheduled trips, Freewheelers have played in the snow all winter; it has been a great winter for that! Sally Peters reports that there have been "bootleg" x-c ski trips every weekend in January and February. The last time I heard from her, she and Bob, Mike & Fran Ungaro, Mort Pearson, Norma Foster, Ed Kamienski and Emma Zartmann were flying out to Jackson Hole to do 6 or 7 backcountry trips, to include Yellowstone and Jenny Lake. Al and I have x-c skied and snow-shoed all winter, mostly with the Appalachian Mountain Club. We have just returned from skiing and snowshoeing with a friend in Vermont. One week in February we snowshoed and bicycled within the same week. Other Freewheelers have bicycled all winter, including John Fitzpatrick and Bob Young. On a cold, wintry night, Bob biked to the Freewheelers banquet, and, by the way, did you see Bob's "Personal Profile" on the ID page in the February 2nd issue of Hampshire Life, which comes out with the Friday issue of the Daily Hampshire Gazette? It is March 1st; winter continues March 20. Think spring!

Marion
FREEWHEELER BIKE SHIRTS

We currently have 12 orders. At 12-15 jerseys, the price would be $70 per jersey. VoMax sent back the checks I received so far because they were afraid they would get stale. I will send them back to their rightful owners and ask if they're still interested.
If we can get 25 orders, the price drops to $58 per jersey. Would like to get this reorder over with, so I request that people get me their sizing preferences, and an indication of whether they're willing to pay the higher price, as soon as possible. When we see how much interest there is, we can place the order.

Jack
BANANA BIKES
Do you have an old banana bike stashed away in your garage, cellar or attic - or know of one? It may be worth its weight in gold. Prices for originals in good condition or faithfully restored can now bring upwards of $2000. Two vintage Schwinn "Krates" recently sold at auction for $9000. Gleaned from an article in the Feb. 2001 issue of THE ANTIQUE NEWS, entitled "Banana Appeal - Collecting Banana Seat Bicycles from the '60s & '70s" by Don Hafner, a registered architect and free-lance writer living in Holyoke, MA. I have the complete article, if anyone is interested.

Marion
~~~~~~~~~~~~~~~~~~~~~~~~~~~~~~~~~~~~~~~

FRANKLIN COUNTY BIKEWAY COALITION
A new group has been formed consisting of some of the members of the former Franklin County Bikeway Committee and several new members. FHF members attending its February 12 meeting were John and Karen, Elaine, and Al & Marion. The group's first priority is to work with local officials to put up signs and paint decals on already approved county bikeways. There is also a strong interest in bike safety, inclusive bike rides, promoting bicycling as alternative transportation and holding bike events. Further information can be obtained from any of the above. [Future meetings will be held in Greenfield on the first Monday of the month.]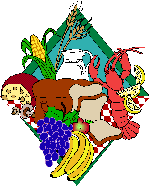 Social Events

Feb. 10, 2001 Freewheelers Annual Banquet

The walls of the banquet room at Zoe's Fish & Chop House once again resonated with the sounds of esurient Freewheelers. We were fewer in number this year, but just as excited. I'm sure that everyone is on tenterhooks waiting for the snow to melt and the riding season to begin, especially after seeing the photo enlargements that Dale had displayed on one of the card tables. I think some of these were taken on the pre-COVAC century ride. I seem to remember seeing Dale out on the century route, crouching next to his car on the side of the road, with his camera aimed in our direction. We all went zipping by, then, a few minutes later, there's Dale passing us in his car. A few minutes later, there's Dale crouching next to his car on the side of the road, with his camera aimed in our direction. We all went zipping by, then, a few minutes later... anyway, I think you get the idea. I thought the pictures came out quite well, and Dale graciously offered to let people keep those depicting themselves.

We were seated around 7:15 and, as in years gone by, set forth exercising our ritualistic pilgrimage up to the buffet table to genuflect at the sumptuous array of enticements. The food was excellent with many people going back for seconds. By 8:00, the crowd was getting restless, but our growing boisterousness was finally quelled at 8:15 with the appearance of the dessert cart. It was a bit of a free-for-all as the crowd queued up to get a share of the appetizing mélange.

By 8:35, the eating was over and it was time for some brief business. Jack gave an update on the jersey re-order. So far, 13 jerseys have been ordered, but that order has been delayed until we can get at least 25 (the price drops $12 each if we can get to 25). We're going to hold off until spring to see if we can eke out enough orders. Marion gave a plea for Newsletter submissions with an absolute final deadline of Mar 1. She also mentioned that the much-anticipated Bicycle Pavilion would be coming to Turners Falls sometime in the future. Jack officially handed over the gavel and "scepter" to Suzanne and, after the requisite kowtowing to our latest president, we dimmed the lights for another installment of Al Hathway's slide show of the Great Divide Bicycle Ride.

I look forward to seeing everyone at our next meeting/potluck on March 10.

Respectfully submitted,
JohnGustin@freewheelers.org

P.S. If we decide on Zoe's next year, someone should bring some "draft snakes" to prevent the possible reoccurrence of the smoky effluvium which osmosed itself from the adjoining banquet room (cough, cough).

Bicycle Pavilion
THE BICYCLE PAVILION is coming. The new location will be the former Cumberland Farms building in Turners Falls (some of you remember it as a FHF regrouping site), adjacent to the Great Discovery Center and on the route of the Franklin County Bikeway. The Bicycle Pavilion is expected to open in May 2002. For those who have forgotten or don't know, the Bicycle Pavilion will be a non-profit museum dedicated to the history and development of bicycles and bicycling. Displays will include two of the oldest pedal bicycles in the world, the largest antique bicycle in the world, chain-less bicycles, a sail-bike and the first 18-speed bicycle plus many hands on exhibits. Volunteer opportunities are available. Call Vickie Elson at (413) 369-4900 or e-mail her at vickielson@yahoo.com.
Online soon: www.bicycle-pavilion.org

&nbsp&nbsp&nbsp

&nbsp&nbsp&nbsp

&nbsp&nbsp&nbsp

&nbsp&nbsp&nbsp

&nbsp&nbsp&nbsp

&nbsp&nbsp&nbsp

&nbsp&nbsp&nbsp

&nbsp&nbsp&nbsp

&nbsp&nbsp&nbsp

FREEWHEELERS MEMBER TO RECEIVE TOP AWARD
Russ Loomis will receive the Who's Who Platinum Award, the top award in the Ultra Marathon Cycling Association's Mileage Challenge. The Platinum award is given for riding 5000 miles combined and at least 2000 in another division. Russ rode 5,454 miles in the UMCA challenge; 2,611 were in the standard division, placing him third in that division. The standard division is for witnessed rides that are over 151 miles and the first 151 must be completed within 18 hours. All miles over 151 must be done with an overall average of 8.33 mph. One ride was the Boston-Montreal-Boston (his third, and he plans to ride it again next year). The riders leave Boston at 4 AM and must make it to Montreal and back to Boston in 90 hours. Al and I just happened to be biking in New Hampshire when some of the BMB riders came through. One hollered: "Hi Al and Marion!" It was Russ! Another of his qualifying rides was the Quadzilla, the most challenging so far according to Russ - a 400-mile Ultra event that must be completed within 40 hours! Russ completed it with 5 minutes to spare, only 11 people (of the 26 starters) completed the Quadzilla within the 40-hour time limit. Wow!

Marion
ICELAND REVISITED
Summer 2000
Marion Gorham & Al Shane